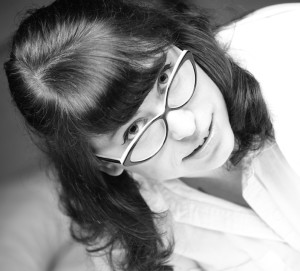 Here's the thing. I know it's scary to talk to someone about sex, sexuality, and relationships. Our culture doesn't make space for that kind of vulnerability. And on the rare occasions sex talk is allowed (locker rooms, over drinks) it isn't with a professional that can answer your questions – it's with friends who might have the same misconceptions as you.
I hear again and again that people don't talk to their doctors or therapists about sex. And that's doubly true when it involves anything considered outside the norm, like kink or open relationships.
And that's why I do what I do. I create a safe and comfortable space where you can talk – maybe for the first time – about your desires, your sexuality, your wants, and your needs.
So many people haven't talked about this before – maybe even haven't thought about it before – that folks often don't know what they need or want. I can help you figure that out too.
All you need to know is that you want more – that you want something to change – and I can help you.
If you're local*, we'll meet in my cozy office in NE Portland, maybe share a cup of tea, and you'll tell me what's on your mind, and what area's of your life you'd like to find change or growth. And we'll go from there. I'll help you set goals, and create an action plan to meet those goals.
And I'll support you every step of the way. I may assign "homework" in the form of things to read, or worksheets to fill out. I often suggest journaling so you can dig deep into your feelings and thoughts.
The details of what we'll do can vary widely, because every coaching session is tailor designed to your needs, and your working style.
Perhaps most importantly, I've experienced many of the struggles and concerns that I help my clients with, and I know what it feels like to be shy or to lack confidence.
A few highlights of what other's have said: "You're cute, clever and charming, but most importantly you come across as being not only knowledgeable but also understanding and patient, which put us both at ease." -JMT
"I can't recommend Stella's classes enough. She is very knowledgeable and, more importantly, continuously furthering her own education. Her informal presentation style feels more like a personal chat with with a pervy pal than a rigidly structured class." – Infamous Coatcheck Girl
Ready to get started? Get in touch today.
*Coaching is also offered by phone or skype, no matter where in the world you might be. In person coaching is also available when I'm traveling to teach.